Cuba Pshigonski and Timo Gottshalk won the Dubai International Baja, which was at March 8-9, 2019. The crew of the ORLEN team at the Saturday rally has achieved the success , repeating own result for the last year.

The mission of Pshigonski and Gothschalk on the last 205-kilometer section of the Dubai International Baja was to fight for victory in the rally with Khalid Al-Kasimmi (Peugeot 3008 DKR). In 48 seconds after the first stage the ORLEN team was behind the United Arab Emirates driver. The fight lasted until the last kilometers of the road...
- We are very happy to win in Dubai Baja ... There was intense competition, especially in the last episode ... We managed to catch up Kasimmi and, unfortunately, 10 km to the finish we got stuck in the sand, it was an extremely tense moment. Realizing that we had to get out quickly, we ventured and eventually started to jump out of all the dunes, winning a victory in the final episode. This round was perfect, we worked fine with Timo. This winning is an another good sign, - says Cuba Pshigonski.
Khalid Al-Kassimmi took second place in this round of the rally. Martin Prokop (Ford Raptor RS Cross Country) came third, followed by Vladimir Vasiliev (Toyota Hilux).
These competitions in the United Arab Emirates were the second round of the FIA World Championship in the Baja Rally. The crew of the ORLEN team started for the first time this year.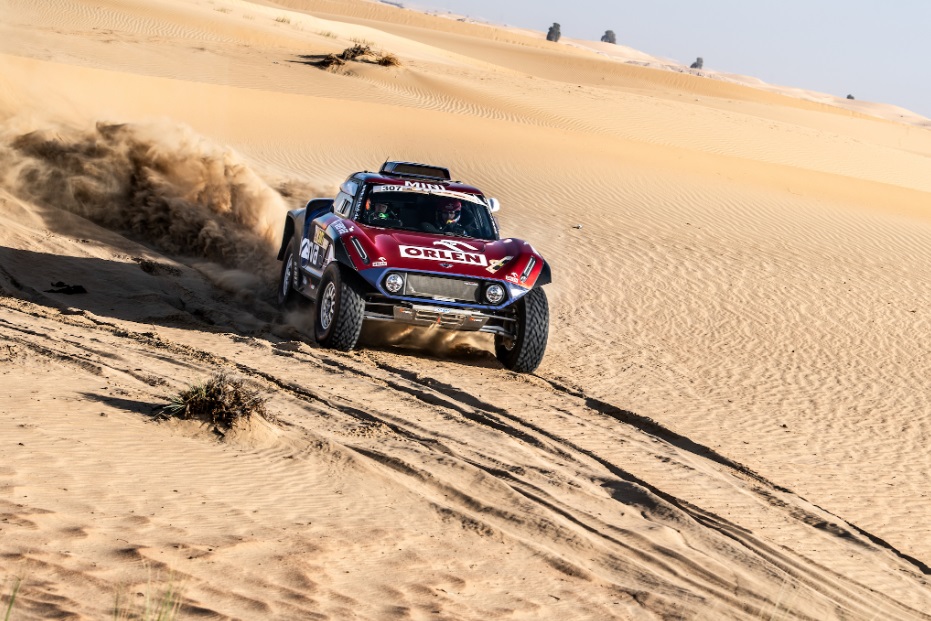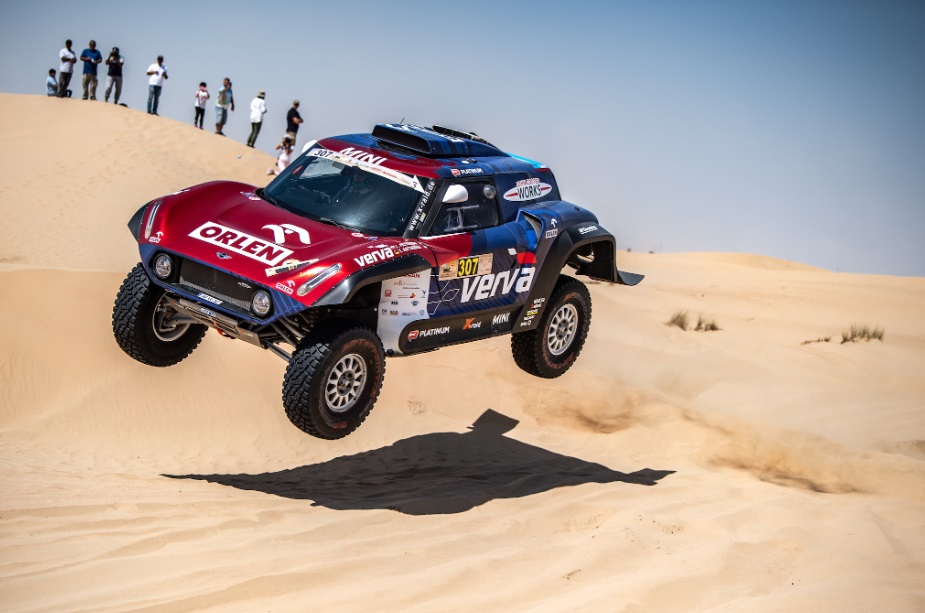 Source - http://www.orlenoil.pl